With business technologies increasingly becoming mobile, different aspects of day-to-day operations are also experiencing major shifts into more portable configurations. Remote printing, for one, is seeing immense adaptation in various business environments as more and more people begin to realize the value of the benefits and efficiencies that mobile printing brings. Modern print manager software solutions are integrating mobile printing to support the expanding use of mobile devices in the workplace.
Remote printing is a fairly simple concept. With mobile printing, users have the ability to send print jobs straight from a mobile device—be it a tablet computer, smartphone, laptop computer, or any other enabled device. There are numerous benefits and advantages to implementing a print manager software solution with mobile printing capabilities. Here are some of the most relevant ones:
Enhanced workplace productivity
Businesses are always on the lookout for solutions that help boost worker productivity, and one of the best ways to achieve such is providing the workforce with the right technologies and tools to help simplify and optimize their jobs. With mobile printing solutions, workers are able to perform document handling and printing tasks through and from a range of locations without requiring a PC station in order to accomplish much-needed printing tasks. This ability to print documents right away—from their own mobile device helps workers accomplish and complete their tasks more efficiently and in a much shorter time frame.
Enhanced customer service
Industries that deal directly with customers and receive heavy traffic of clients through their doors on any given day—each with varying concerns and needs. Remote printing abilities help raise the level of customer service that the company is able to provide. When customers are given the freedom and ability to print what they need directly from their devices, it saves them a great deal of time and averts frustration, especially when their transactions require all kinds of paperwork.
Greater cost savings
Mobile printing solutions allow for simplified printing networks, which means organizations are less compelled to invest in extensive print infrastructure within branches and office headquarters. This is because mobile printing reduces the need for more printers on site.
Enhanced flexibility
Another major benefit of mobile printing is increased flexibility and a greater sense of freedom to print whenever and wherever needed. It eliminates the need to print documents "just in case," which also increases the potential for saving on resources.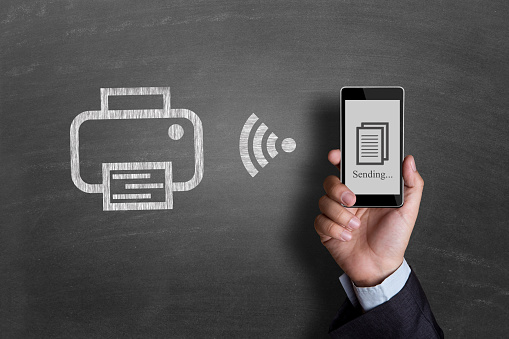 In industries that are highly-dependent on paperwork, such as legal, healthcare, and real estate industries, remote printing offers even more relevant benefits, especially since these businesses also employ a lot of mobile workers. Determining whether or not your organization will benefit from remote printing solutions is as simple as getting the pulse of your employees to see whether or not they would appreciate these capabilities and efficiencies as part of the office environment.
Plus Technologies offers extensive print manager software options, including solutions for remote printing to help optimize document handling in businesses and organizations. These technologies simplify and streamline printing even for the most complex environments, leveraging mobile capabilities to suit the output management needs of your business.
The post What is Mobile Printing – 4 Key Benefits of Mobile Printing appeared first on Evertise.